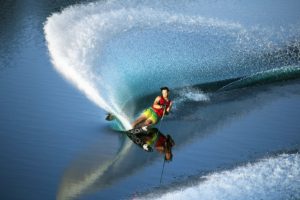 With modern equipment for all levels, everyone can enjoy water ski at The Lake Water Sports Club, whether you are an amateur or a pro that wish to train in slalom and tricks. The school in cooperation with Arion Nautical Club, an official club authorized by the Hellenic Water Ski Federation, issues athletes official card granting you access in Panhellenic Games and events.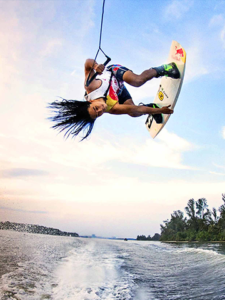 In recent years Wakeboard has become very popular amongst water-skiers.   New wider and more elegant planks make Wakeboard easier to learn and provide ground to practice more tricks! At The Lake Water Sports Club we can teach you all the tricks, jumps, grips, 180o & 360o twists and much more, and also prepare you to take part in our events.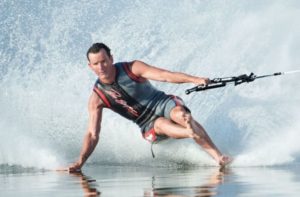 If you are an adrenaline junkie, then you should try to ski barefoot! Start behind the bar and improve your technique on the cable! At higher speeds than skiing, try impressive Tricks, or Slalom under the guidance of our experienced Coaches.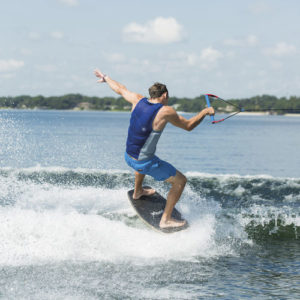 For even more action, try the Plank, but without being tied to it! Wakeskate lets you trick and jump at slower speeds and enjoy amazing moments!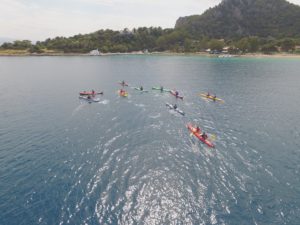 For moderate physical exercise in the lagoon's calm waters, alone or with friends, you can practice your favorite kayak in a magical setting!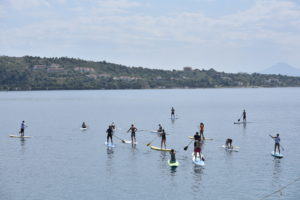 The windsurfing boards in another dimension! With a paddle you can combine body workout, perfect balance and ride in the calm waters! The Lake Water Sports Club presents SUP (Stand Up Padlle boards) that offer yet another option for a relaxing activity in the lagoon.